Experience the vibrant nightlife of Copacabana with our Classic Pub-Crawl. Explore the best bars and clubs for an unforgettable evening.
Adega do Cesare
All these pub-crawls should start from Arpoador. In Copa´s case, you´ll be heading towards Leme. This selection of bars and botequins is arranged geographically, but not in any sort of ranking. So reverse, skip or repeat bars and you´ll be fine as long as you have a drink in your hand.
Brazilians consider the lager served here "awe-fucking-some". The Caldeirada Aperitivo is the best option to get your stomach started: mid-sized, award winning seafood stew.
Get ready to dive headfirst into the pulsating nightlife of Copacabana! Our Classic Copacabana Pub-Crawl is your ultimate ticket to an unforgettable evening of revelry. With our knowledgeable guides leading the way, you'll explore the best bars and clubs, immersing yourself in the energetic atmosphere of this iconic neighborhood. classic Copacabana is renowned for its vibrant nightlife scene, and our pub-crawl ensures you don't miss out on the action.
Venga
Get some tapas and sangria in you, cause, it's always good to mix
.Bunda de Fora/Bar do Aboim
The one thing they do phenomenally: Pastel de carne, (beef fried turn-overs), for only R$6 a pop! Only after 3pm.
Bip Bip
Help yourself to a beer from the fridge, no food. Opens after 8pm.
Boteco da garrafa
Look for beer brands like Teresopolis, Eisenbahn or other Brazilian micro-brews.
Belmonte
Order pastel de camarao, an overly packed shrimp fried wonton and their empada de siri, a filling crab cake! Great Brahma beer too!
Pavão Azul
Their reknowned pataniscas de bacalhau (cod fritters) is worth the trip. Gets very packed, very friendly.
Manuel e Joaquim
Bolinho de bacalhau (cod cake) and a chopp.
Adega Perola
An extremely traditional botequim, with rare portuguese bar foods and tapas. You'll notice they are old school, as nothing is sugar-coated: squid and fish ceviche, anti-pasti and other weird preserves… a must visit! Closes early, at 11pm!
Real Chopp
A great place to hang out, because of the varied, affordable dishes and busy location. Great chopp.
Informal
Check out their counter, as they have a great selection of tapas type food to choose from. Otherwise, their bolinho de aipim (cassava cake) is the best bet. Great escura from Brahma, the stout version.
Galeto Sat's
Check out their spring-chicken dishes (galeto), as well as their portuguese fries (batata-frita portuguesa). Great chopp!
Cervantes
The mecca of sandwich bars in Rio! The Sanduíche de file com queijo e abacaxi, (cheese-pineapple-steak sandwich) their flagship offering is worth the sheik-shocking R$28. Also consider the lombinho de porco (pork chop), peito de peru (turkey breast) which are also great orders. Be sure to notice how fast they put the sandwich together! It´s part of the experience.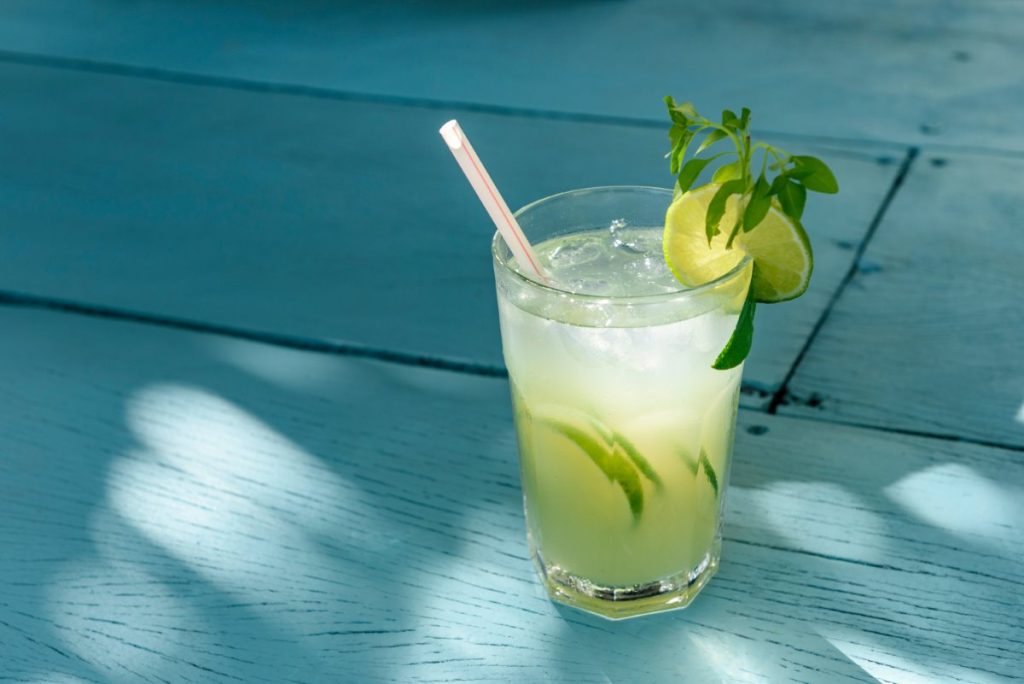 Of course, this pub crawl could be replaced with caipirinhas. One per pub and if you make it past Belmonte, call a coroner.
Cachaças to ask for: Magnifica, Salinas, Ferreira, Meia Lua, Boazinha, Vendaval, Germana.
Fruits to ask for are:
Lime- Limão (regular)
Lemon-Lima
Cashew fruit – Caju
Pineapple – Abacaxi
Strawberry- Morango
Passion Fruit – Maracujá
Lychee- Lichia