Moqueca is a popular Brazilian fish stew made with coconut milk, onions, and peppers. Here's how to make it: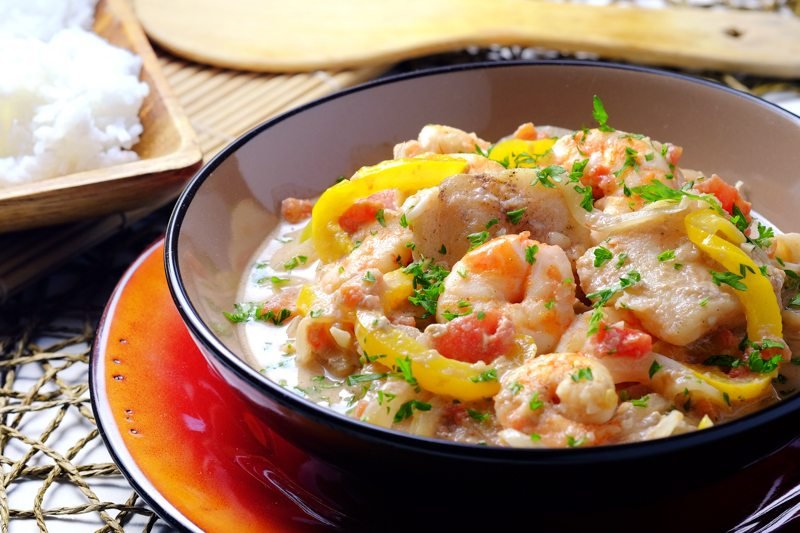 Ingredients:
1 pound of white fish fillets (e.g., cod or tilapia)
1 onion, sliced
1 bell pepper, sliced
2 cloves of garlic, minced
1 can of coconut milk
1 tablespoon of olive oil
Salt and pepper to taste
1 tablespoon of chopped cilantro
Instructions:
Heat olive oil in a large pot over medium heat.
Saute the onion, bell pepper, and garlic until they are softened.
Add coconut milk and stir to combine.
Season the fish fillets with salt and pepper and add them to the pot.
Cover the pot and simmer for 15-20 minutes, or until the fish is cooked through and the sauce has thickened.
Garnish with chopped cilantro, and serve with rice.
Enjoy this delicious and easy-to-make Brazilian dish!
Serve with banana farofa